Biola vs. UCI (2)
Saturday, February 8, 2003
photos by E.M. Connally
PAGE: 1 - (2) - 3 - 4 - 5 - 6 - 2003 Photos
Senior Sean Connally takes a shot on goal.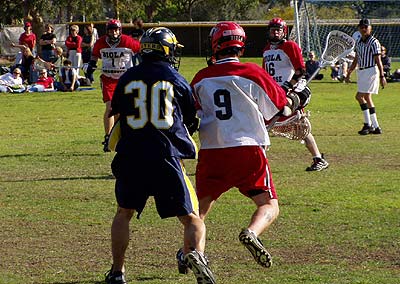 Sophomore Tommy Pocus tries to get around his man.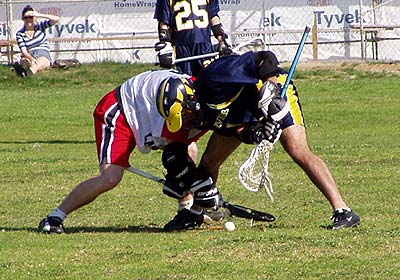 Junior John LaDue takes the face-off.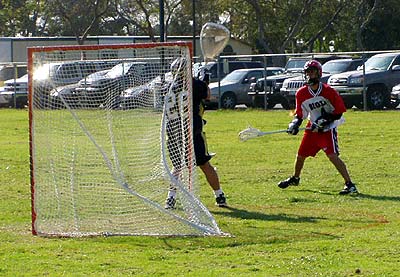 Freshman Josh Agadoni puts it past the Irvine goalie. He would do this four more times in the game.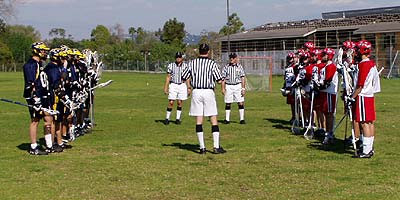 Irvine and Biola prepare for the opening face-off.
PAGE: 1 - (2) - 3 - 4 - 5 - 6 - 2003 Photos