Biola Lacrosse in Las Vegas, NV (6)
Saturday, March 15, 2003
photos by Josh Bouck, John Tiffin, and Adam Weitz
PAGE: 1 - 2 - 3 - 4 - 5 - (6) - 7 - 2003 Photos
Biola met up with Western and a few UNLV players at the Crown and Anchor Pub owned by some English rugby players.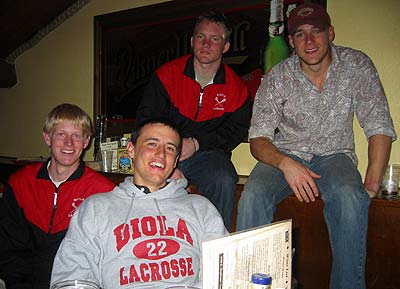 Duncan, Jacob, John LaDue and Stitch smile while wating for their food.
Ryan, Daniel Schmidt, Josh Bouck, Tim Mann, and Josh Smith show their Guiness cups that held our root beer, which tasted horrible. I don't think they use the soda machines very often.
Since we were the first group to show up we spent the down time watching basketball and waiting for some food.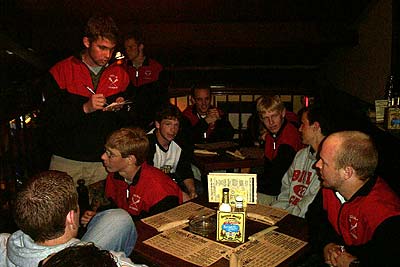 Christof expedited the food service by taking the food orders himself.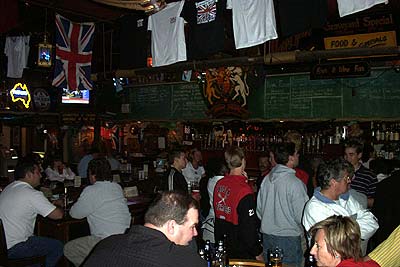 Western showed up soon and we had a great time hanging out with them and relaxing after our long day of lacrosse games. We would run into them later on the Strip and talk some more.
PAGE: 1 - 2 - 3 - 4 - 5 - (6) - 7 - 2003 Photos