Biola vs. SDSU (6)
Saturday, March 1, 2003
photos by E.M. Connally & R.A. Agadoni
PAGE: 1 - 2 - 3 - 4 - 5 - (6) - 7 - 2003 Photos
Freshman Adam Weitz gets his stick up in the offenders face.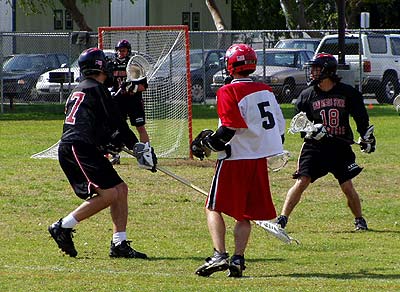 Senior Dave Crandall completes a pass to X.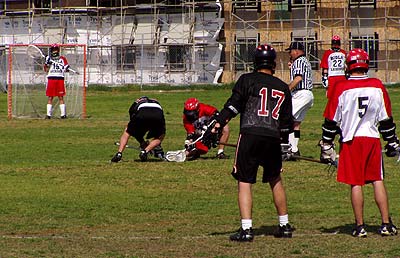 The Eagle's set up for the face-off.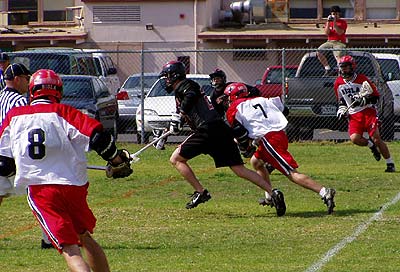 Senior John Tiffin (7) chases after ball as Junior Stitch Buckhout (8) and Senior Ryan Agadoni (right) run to his aid.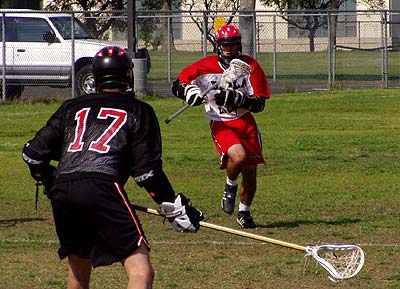 Senior Ryan Agadoni advances the ball to the offensive area.
PAGE: 1 - 2 - 3 - 4 - 5 - (6) - 7 - 2003 Photos