Biola at USD (6)
Saturday, February 15, 2003
photos by E.M. Connally
PAGE: 1 - 2 - 3 - 4 - 5 - (6) - 2003 Photos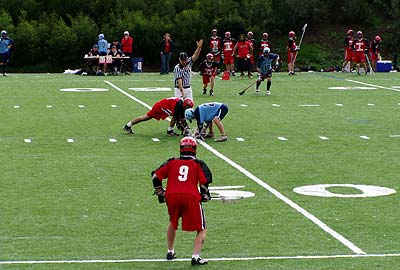 Senior Ryan Agadoni takes the face-off as Sophomore Tommy Pocus (9) readies to charge in from the wing position.
"Crap..."
Freshman Jacob Walkowski brings the ball up on a clear.
The Eagles take a breather during a time-out in the fourth quarter.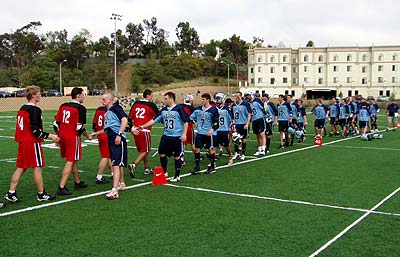 Biola and USD shake hands after the game.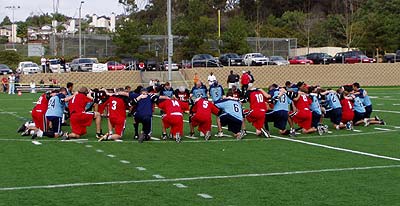 All the Eagles and Toreros pray together.
PAGE: 1 - 2 - 3 - 4 - 5 - (6) - 2003 Photos